The squat is a difficult exercise that requires high technique, to do a good squat requires good preparation, and warm up before doing effective squats is a must, but not everyone knows how to warm up.
Before you put the bar on your back to start the squat, you should have a thorough warm-up routine to ensure your muscles are stretched, and ready for the main workout.
So, how should you warm up before doing effective squats?
An effective squat will include Mobility (flexibility, mobility), dynamic stretch, and muscle activation. Mobility will increase blood flow to the muscles, stretching will increase range of motion, and muscle activation will "turn on" muscle groups for increased stability to support overall movement.
Don't worry if you don't already know what any of these mean.
In this article, Fitness Channel will detail the correct warm-up routine that both myself and the athletes I coach use to increase performance and reduce the likelihood of injury.
Let's see how to warm up before doing Effective Squats right below
The Best Mobility Warmups for Squats
The purpose of doing Mobility is to increase your range of motion and improve blood flow to the muscles.
Mobility exercises are typically achieved through the use of self-massage or myofascial release (a type of treatment used to relieve tightness and pain in the body's connective tissue system).
This is an exercise that puts pressure on a muscle group using a foam roller or ball. If we can release tense muscles, we have the potential to restore motion at the joint level.
My recommendation is to choose 1-3 exercises listed below, put pressure on the muscles and do 5-10 moves for 60-90 seconds. Feel free to choose from different range of motion exercises from time to time.
A quick note before you begin: It's important to know that performing mobility exercises this way to restore motion is only temporary. This means you can increase range of motion for a particular exercise, but the benefits of foam rolling don't last long (from a range of motion perspective). You will need additional interventions to make lasting progress in mobility after exercise (such as static stretching) (Peacock et al., 2014).
For calves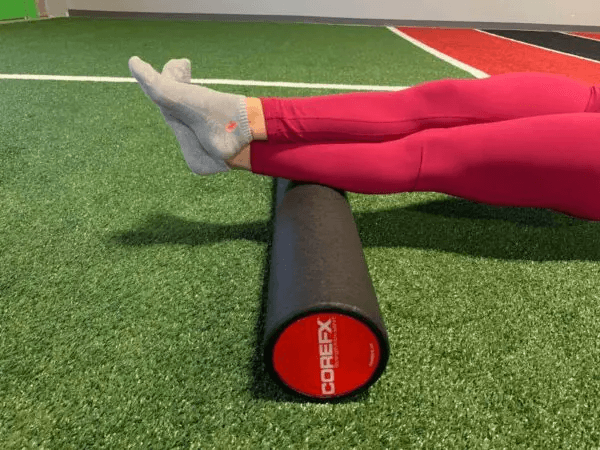 Use the foam roller to apply pressure to the calves. By placing one foot on top of the other and pressing down, you can control the amount of pressure applied.
For the front thighs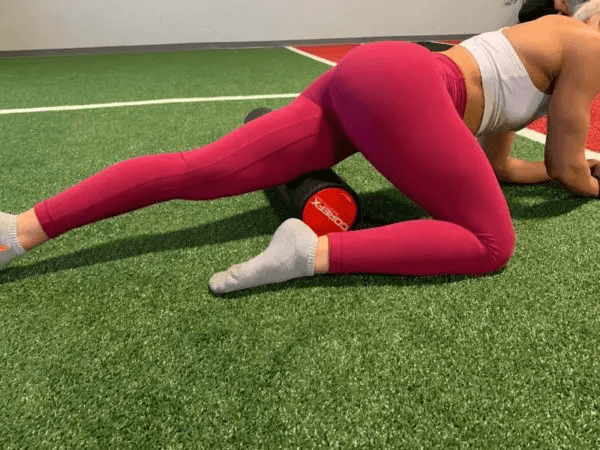 Place the foam roller on the front thigh and find a spot where the muscles are tense. You can do more for the inner or outer thighs depending on where you feel the need. Curved legs will allow you to roll forward and backward on the foam roller.
For butt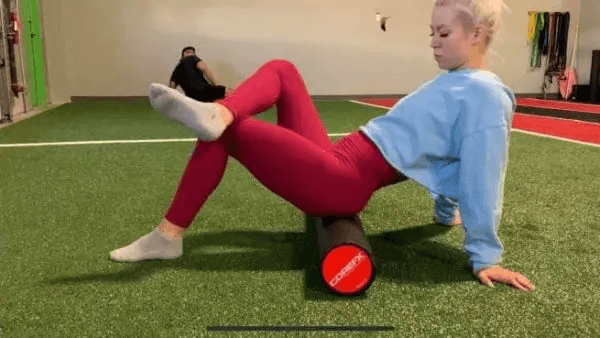 Place your glutes on the foam roller and bend one leg over the other. This way, you will put more pressure on the glutes of the non-curved leg. Use your arms behind you to roll forward and backward.
For the back thighs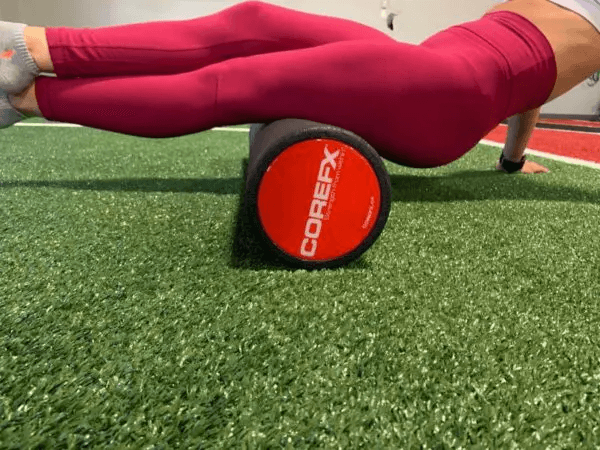 Apply pressure with the foam roller to the back thigh. Use your arms behind you to push the roller forward and back.
For Hip Flexor (hip flexor)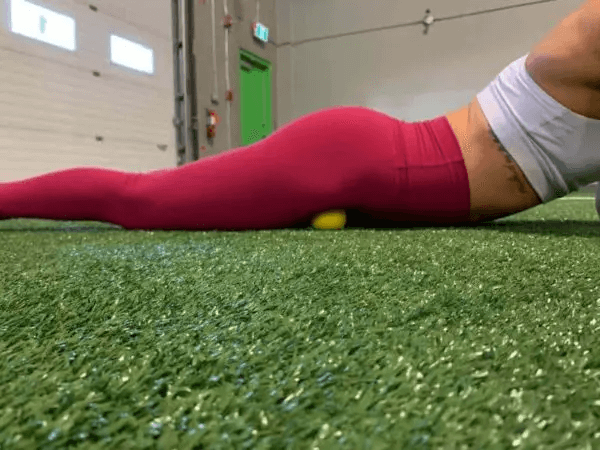 Use a lacrosse ball (or any hard ball) to roll out the front of the hip flexors. Keep your back leg straight and use your arms to roll forward and backward.
For the muscles to build the spine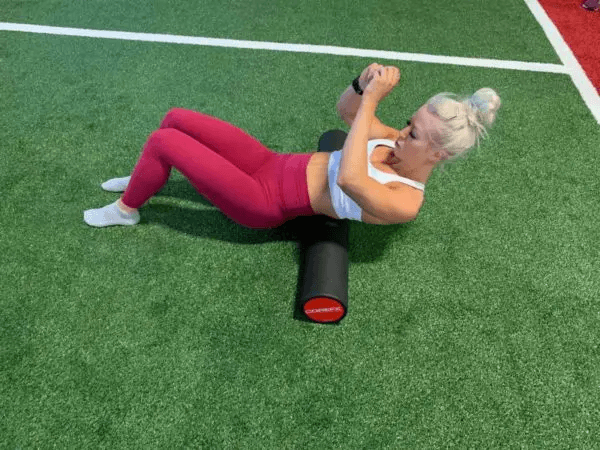 Use the foam roller to apply pressure to the lower back and mid back. Bend your legs to take advantage of the foam roller and roll forward and backward.
See also: What is Foam Roller? What are the benefits of bodybuilding?
The best stretching exercises for Squats
The purpose of dynamic stretching is to lengthen the muscle and improve its function.
Dynamic stretching is achieved by moving your muscles through a stretched range of motion 10-15 times. This is different from a static stretch where you hold the muscle in a stretch position for 30-60 seconds.
The important difference here is that dynamic stretching should be done before you exercise and mechanical stretching should be done after you work out (McMillian et al., 2006). A lot of people do static stretches before lifting weights, and this is a huge mistake when squatting.
My recommendation is to choose 2-3 of the stretches below and do 1 set of 10-15 repetitions. Change the exercises, don't just do the same exercise over and over.
Downward Dog to Inch Worm
Leg Swings (Front-to-Back & Side-to-Side)
World's Greatest Stretch
Leg Cradle to Lateral Lunge
Knee Hug to Inverted Hamstring Stretch
The Best Trigger Exercises for Squats
The purpose of muscle activation is to activate the stabilizing muscles that support major muscle groups.
While the primary motor muscles are the ones responsible for generating force, the stabilizing muscles work to limit ineffective movement patterns. As a result, the stabilizing muscles allow the main engines to do their job to the fullest.
This is why you want to make sure your stabilizing muscles are ready before starting the squat.
I recommend choosing 1-2 exercises below and doing 1-2 sets of 10-15 reps with light weights or Bodyweight (no weights).
The goal here is to use a controlled tempo so you don't compensate with larger muscle groups. Feel free to cycle through different trigger exercises from time to time, even if they target the same stabilizer muscles.
Medial Band Squat
Standing Banded Clamshell
Reverse Speed Skater
Lateral Walk (aka "Mummy Walk")
Forward / Backward Lateral Walk
Epilogue
The goal of a pre-squat warm-up is to prepare your body for the main workout, increasing performance and reducing the chance of injury.
The warm-up recommendations above should take no more than 10 minutes to complete before the squat, which should be easily done even for those short on time.
Everyone will develop their own personal routine based on their personal preferences, but the premise is that all warm-up activities should include mobility, stretching, and muscle activation.