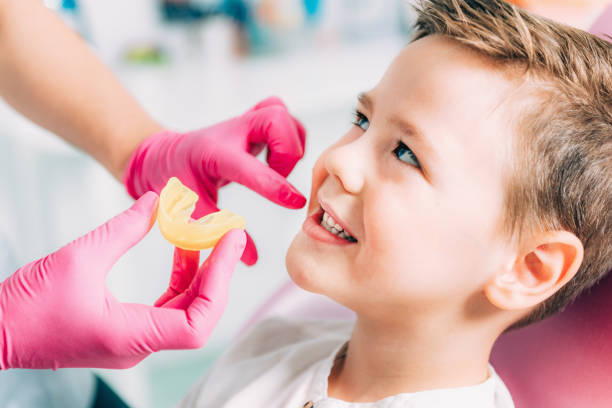 Parramatta is located 24 km from the Central Business District of Greater Sydney. The suburb is a leading commercial centre with shopping centres, parks, and essential healthcare services, including dental clinics that provide specialised services for young patients.
Dental development among children is a long and intricate process often marred with a lot of complications. A visit to a good orthodontist in Parramatta can correct any possible issues that may result in lifetime tooth development trouble. When a dental problem is left untreated, your child may end up having crooked teeth, gum diseases, and other issues.
Understanding the role of an orthodontist in your child's early dental development is a good way of improving their oral health. In addition, regular visits to a dental professional will help prevent long-term issues that could affect their life and self-confidence.
But how do you know if you have the aid of a good orthodontist in your area? Here are few things that will guide you through your child's early exposure to dental works.
A Good Orthodontist Provides a Comfortable Interaction
One of the good signs that your child is in good hands is the orthodontist's attitude when dealing with a young child. A dental visit should always be relaxing for a child, and a professional should know how to deal with a child's anxiety.
To make the dental visit less intimidating, an orthodontist should provide an ambience of friendliness and strike small talks with your child. It would make it easier to get the cooperation of an anxious child if he can build trust at the onset of the interaction.
Nonetheless, creating an atmosphere that fosters trust and cooperation will make the whole dental visit less scary. The initiation of small talks and friendly conversation can make a treatment process comfortable and less alarming. A positive and familiar relationship helps calm a child's nerves and is something every parent should learn to decipher early on.
A Child-friendly Orthodontist Always Has Artistic Antics Up in His Sleeves
Every child will feel hesitant when it's their first visit to a dental clinic. However, a highly proficient orthodontist in Parramatta will always carry an artistic side to deal with patients who are slightly scared when sitting on the dental chair.
An artistic dental professional can apply medically proven strategies and a little innovation to make a child feel comfortable. Likewise, a good orthodontist will always carry an ingenious tactic to make a situation less anxiety-ridden.
The heaviest part of orthodontic work is indeed engaging young patients and restoring their smiles. Making a patient more comfortable on the dental chair is half of the job and something that not many orthodontists will have patience on. However, a good orthodontist will always craft solutions to make your child feel welcomed and less anxious during dental visits.
When looking for a dental clinic for your child, it is always critical to bring your child to a clinic known to provide excellent service. You should also check whether the attending professionals show passion for their jobs because it translates to how they deal with their patients.
A good orthodontist will always show professionalism and leverage work by providing quality and customised care for the patients. The true mark of a good orthodontist is the ability to build long-term relationships.
Author name: Alison Lurie