Chen Nuanyang, known as the "Queen of Vest Line", has perfect body proportions with "more beautiful" abs, no wonder there are so many fans.
Most of us love to watch online celebrities, because they are not only talented but also possess a charming body and pretty face, anyone can easily fall in love with them and Chen Nuanyang also is one of them.
Chen Nuanyang is famous as a photo model and fitness trainer, getting people called "the queen of Vest line" because of possessing such a beautiful face and perfect, easy figure. win the hearts of any guy standing in front of him.
Chen Nuanyang was born in 1990, although her height is not too prominent (1m63), she possesses a well-proportioned, toned appearance and a super sexy number 11 abs, giving the impression that she is 1m7 tall. When wearing a Vest Line outfit on the street, the ability to be noticed is almost 100%.
It is often said that exercising will help women stay young forever and with Chen Nuanyang this saying is even more true. Although she is over 30 years old, it is easy to recognize her youthfulness with her smooth and wrinkle-free skin. She can be seen exuding pure oriental beauty.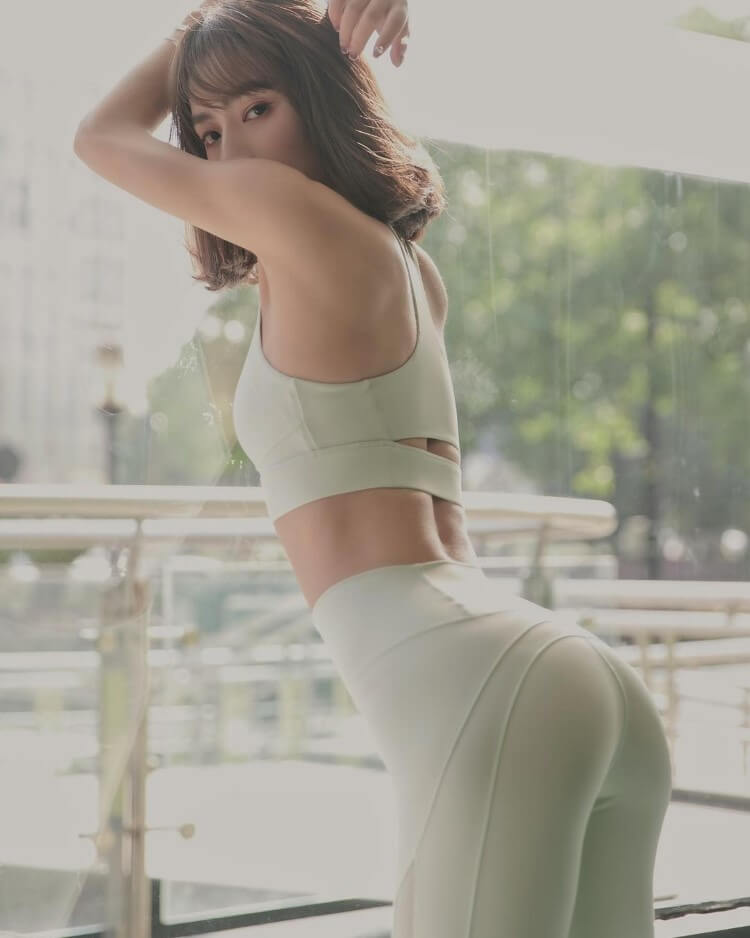 Chen Nuanyang's perfect body does not come naturally, it is created by many hours of arduous training with the guidance of a coach and strict control of body fat. Unlike Western women who practice, Chen Nuanyang's body line is the dream of every Asian girl.
Watch her workout video
Because she often goes to the gym, Chen Nuanyang is very fond of the Vest Line because it helps to thoroughly show off her physical beauty to everyone.
Use coffee before workout
Sharing about her training, Chen Nuanyang said that she often uses coffee as a Pre Workout before exercise to help increase metabolism and increase fat burning efficiency. You just need to drink a small glass 30 minutes before exercise is enough.
Not only does coffee help burn fat faster, it also keeps you excited and alert during your workout so you'll also see a more explosive workout.
Breathe and walk properly to help slim waist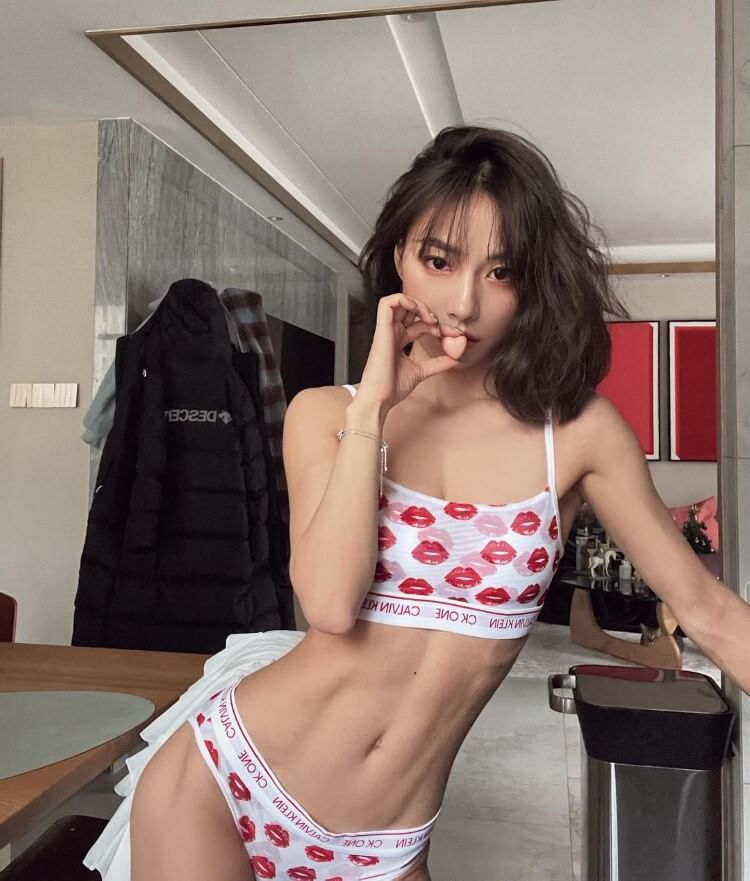 Sharing more about the secret to slim waist, Chen Nuanyang said that she always keeps habits such as keeping her back straight when standing and sitting, opening her shoulders and pulling her stomach even when smiling anywhere. Many people will find it uncomfortable at first, but once you get used to it, you can hold that position comfortably. Spend 5 minutes a day to inhale deeply and exhale forcefully, helping the abdominal muscles contract better to effectively reduce fat.
Eat right to lose fat
Chen Nuanyang still eats starch but no more than 160g a day and the secret here is to chew slowly when eating. Research shows that eating too quickly can cause you to take in more calories than you need before your brain realizes you've eaten enough. Eating slowly will help you feel fuller longer and limit snacking. Besides, she also eats a lot of foods containing magnesium such as beans, nuts and seaweed.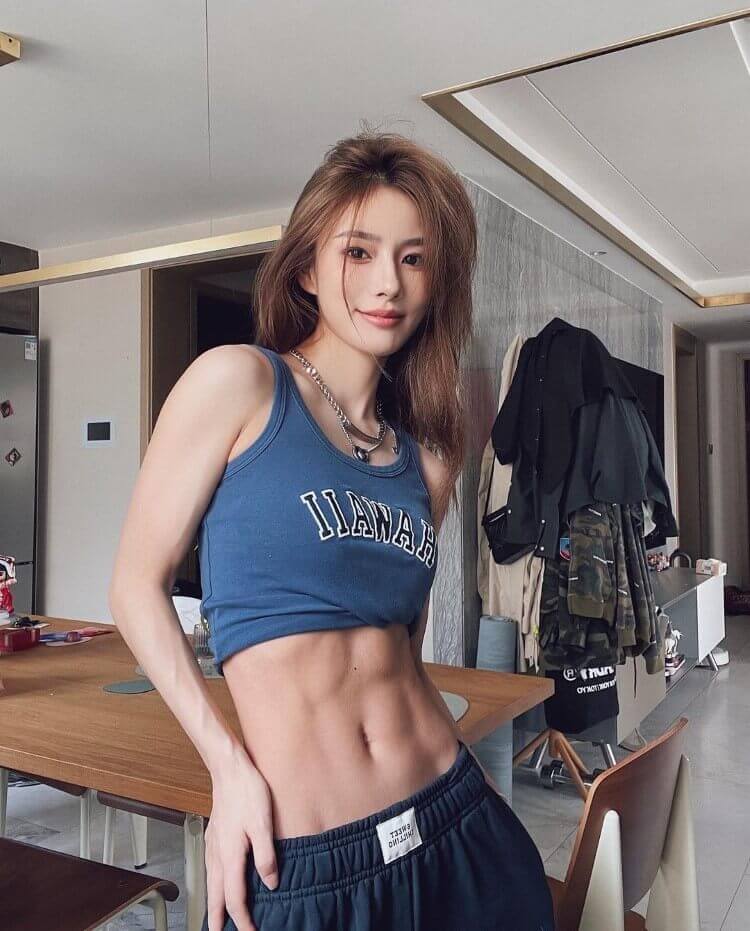 She said that losing weight by fasting is the most wrong way to lose weight that many people make. Instead of fasting, control it, when you're hungry you can use foods that contain a lot of protein, vitamins, and minerals instead of looking for foods with a lot of sugar.
Currently Chen Nuanyang owns his own fashion brand and it is very well received not only in China but also in Japan, with more than 500 followers on his personal page, each photo Her photo has been liked by thousands of times