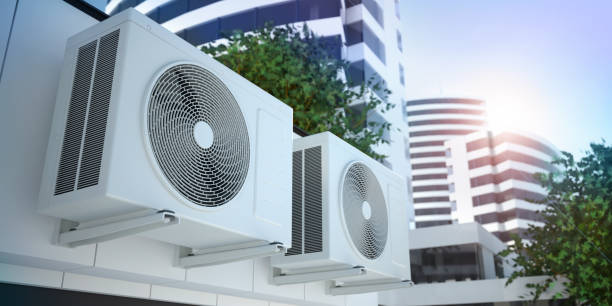 Are you on the lookout for a new HVAC system? You may want to invest in a new technology in the market called the VRF system. This acronym stands for Variable Refrigerant Flow, which offers the best heating and cooling environment. If you need comfort, you can't go wrong with this latest innovation because of the advantages the entire system offers. Take a look at them below:
Provide Heating and Cooling Simultaneously
This sophisticated technology is capable of providing both at the same time for different areas of your home. It is certainly the most avant-garde technology to this day. It can capture any residual heat during the cooling process. From there, the unit will redirect the heat to other parts of your home or office that need heat. To illustrate, you can have your AC on in the family room where you're having a movie watch party while cranking up the heat for the nursery where the baby is fast asleep. The variability of this system offers versatility as well.
Offer Superior Energy Efficiency
This system assures that you can lower your monthly utility bills. In addition, it utilizes less energy because it was designed to provide the right amount of cooling or heat needed for your environmental conditions. Consequently, the entire system needs to operate at a lower capacity with much lesser frequency. On top of that, these innovative systems can capture heat from the cooling function then reuse it for other areas of your home that may need heating. It's a win-win situation because nothing is wasted!
Enjoy a Quiet Unit
When you invest in this VRF system, you don't have to deal with tons of noisy rackets that disturb your peace. Typically, the condensing unit is outside your property. On top of that, it comes with smaller indoor air handlers. That you can individually control. Because of this superior capability, it is also a lot quieter than the standard split system.
Provide Superior Comfort
If you install this HVAC system, you have a compressor that detects and adjusts to the specific requirement of each zone in your home or office. As a result, it will only send the perfect amount of refrigerant needed for that specific zone. With this, you can rest assured that each area of your property is consistently comfy. Moreover, there will be no hot or cold spots to shock your body. Best of all, this system offers great humidity control so that you won't feel too stuffy inside.
Assure Durability With Less Downtime
Since this entire system was specifically manufactured to run only when needed, you can expect less wear and tear. Because it offers superior performance even when the machine isn't running at full capacity, the parts are well preserved. As a result, you can expect less machine breakdown. Besides, when there is an issue with one air handler, the other individual air handlers are isolated. This means that other areas will function as they should instead of the whole space being bogged down.
Consume Less Space During Installation
Finally, since the air handlers are smaller, you won't really need to place large ducts all over your property. As such, it won't eat up a lot of ceiling or wall space at all. With this, you can get more room and enjoy a higher ceiling. Just make sure that you find a certified and reputable installer to assure that the entire system is superbly put together.
Author name: Alison Lurie